Depth 0 to 60 M
Current : Moderate to very strong
Difficulty : For experienced divers
Type : Drift dive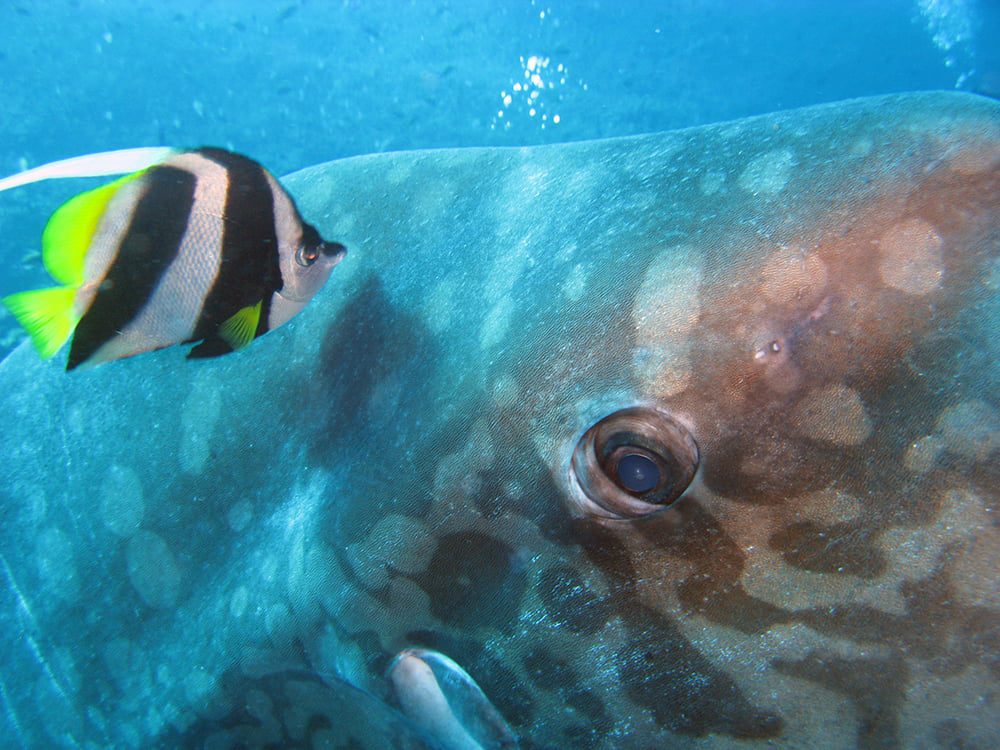 This site is probably one of the most famous in Bali thanks to it's mola-molas that come up from the depths to get cleaned by butterfly fish from July to October.
Here the water is always very clear which brought the name Crystal Bay.
Make sure to get an adequate wetsuit or you might be cold, it's the price to pay to see sunfish.
You enter the water from the bay and quickly reach a coral reef about 15 meters deep.
Then we reach the drop off where the magic operates.
This drop off easily goes to 60 meters for tech divers.
Tunas, eagle rays, travelies and of course mola-molas can be found here.
The coral are beautiful and come in large variety of color.
Be careful, this site is not for beginners, the current can be strong and might go down so you must remain watchful.