Diving courses Amed Bali
We offer open water, advanced, many specialities and even instructor-level courses. Whether you're a beginner, want to progress or become a pro, we can help. The maximum number of students per instructor is 3. For the pro level we only do internship, no quick way here, only the best training.
If you're a little scared, we also organize private lessons to ensure your comfort. You'll be alone with your instructor and have nothing to do but enjoy the course. All courses are offered in French and English with a french accent.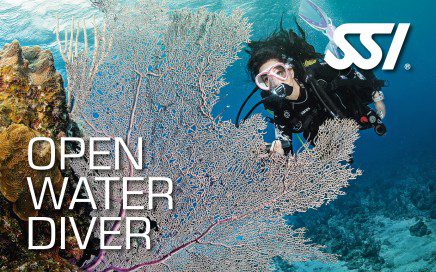 Open Water Diver in Amed Becoming SSI Open Water Diver is the best way to start scuba diving due to its global recognition! With customized training and taking the necessary time, we assure you that you will be comfortable in the water and with your equipment. Open Water Diver in Amed program takes place in […]
Welcome to our beginner diving courses!
Open Water SSI Course
If you've never dived before, we can help you get your scuba diving certification and have a great time doing it. With us, the Open Water SSI course takes place over three days and six dives (not just the compulsory four). We take small groups (three max per instructor) to guarantee your enjoyment and, of course, your safety. If you're not sure about Open Water, you can start with a one-day discover scuba diving and decide later.
Our first day is spent in Amed, where we'll provide a 30-minute briefing followed by two dives and exercises in front of the club. You'll have time to study your theory on your phone or tablet.
Day two will take us to Tulamben to explore the Liberty wreck, a 110-meter-long WW2 boat. You'll also get to see the coral garden, clownfish, statues, and ribbon eels.
On the last day, we'll do two drift dives at Amed using a Jukung (traditional Balinese boat). Finally, there will be a final exam consisting of a 50-question MCQ.
Transfers and lunch will be taken care of at the dive center, so there's no need to look for a restaurant after your morning's diving.
Advanced Adventurer SSI
If you're already an open water diver or level 1 certified, you can enroll in our advanced adventurer program. We'll do five specialty dives together that you can choose from so you can discover what diving can become. Deep is mandatory but you can also do perfect buoyancy, photo, night, and many more. Before each of the dives, your instructor will do a specific briefing on the specialty you choose. You'll enjoy the best dives around Amed and Tulamben. After two days of training, you'll be allowed to dive down to 30 meters with your advanced adventurer certification. Join us for an unforgettable scuba diving experience that will leave you with memories to last a lifetime!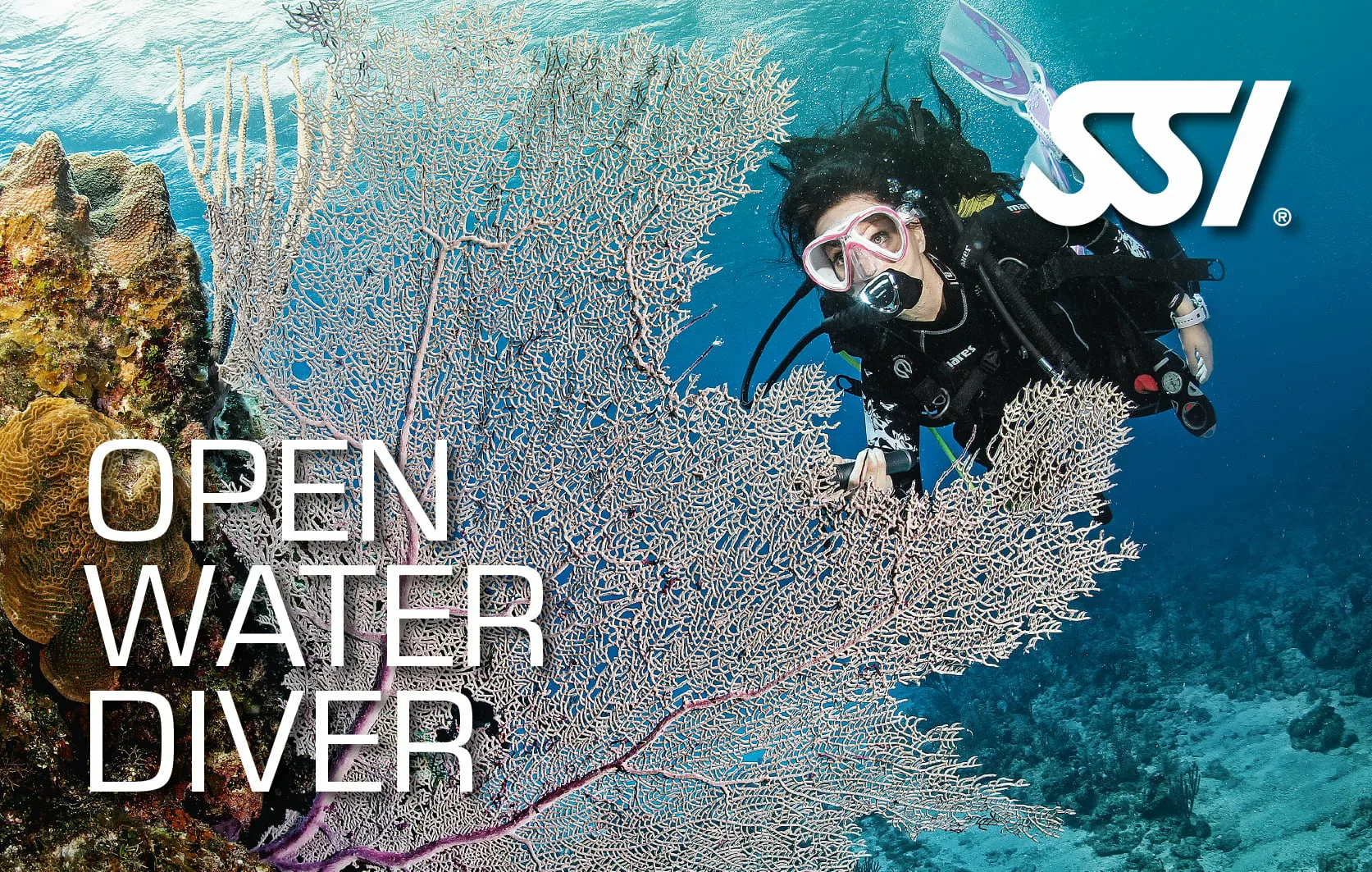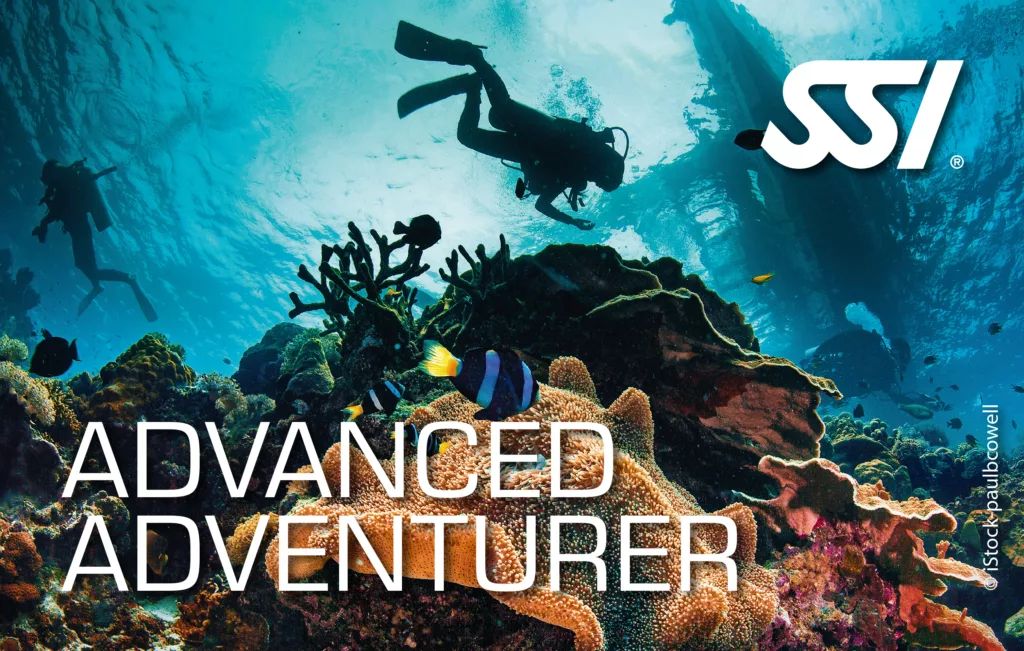 Speciality courses SSI
Welcome to our SSI specialty courses! If you're looking to explore the depths of the ocean, dive in rarely visited places, or learn how to rescue a diver in distress, we have the perfect course for you. Our specialty courses are designed to help you improve your diving skills and take your underwater adventures to the next level.
We offer a range of courses that cater to different interests and skill levels. Whether you're interested in drift diving, computer diving, night diving, or exploring the most beautiful dive sites in Amed and Tulamben, we have a course that's perfect for you.
Our experienced instructors will guide you through each course, ensuring that you have a safe and enjoyable experience. We take pride in providing high-quality training that will help you become a better diver and explore the underwater world with confidence.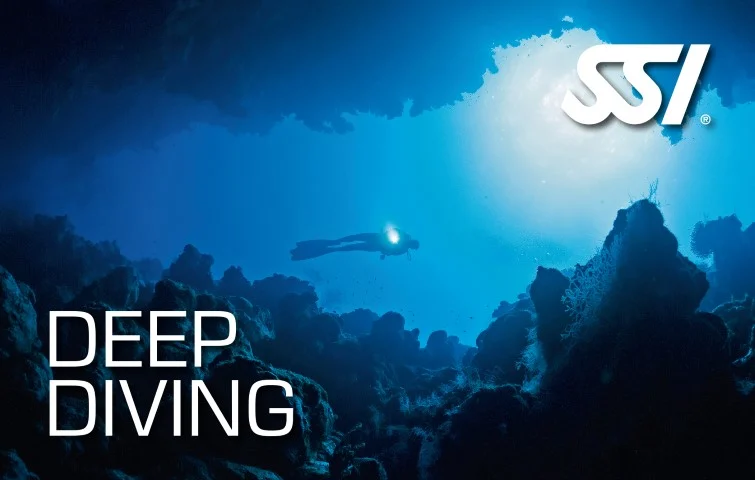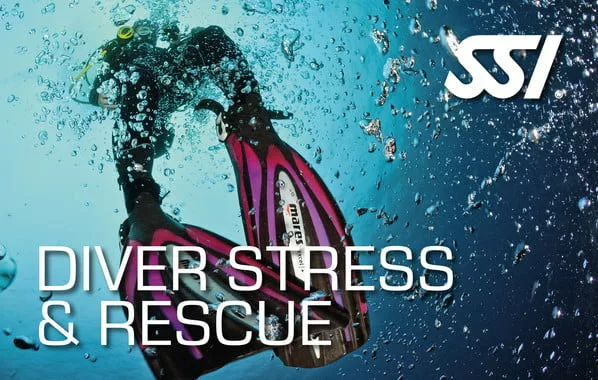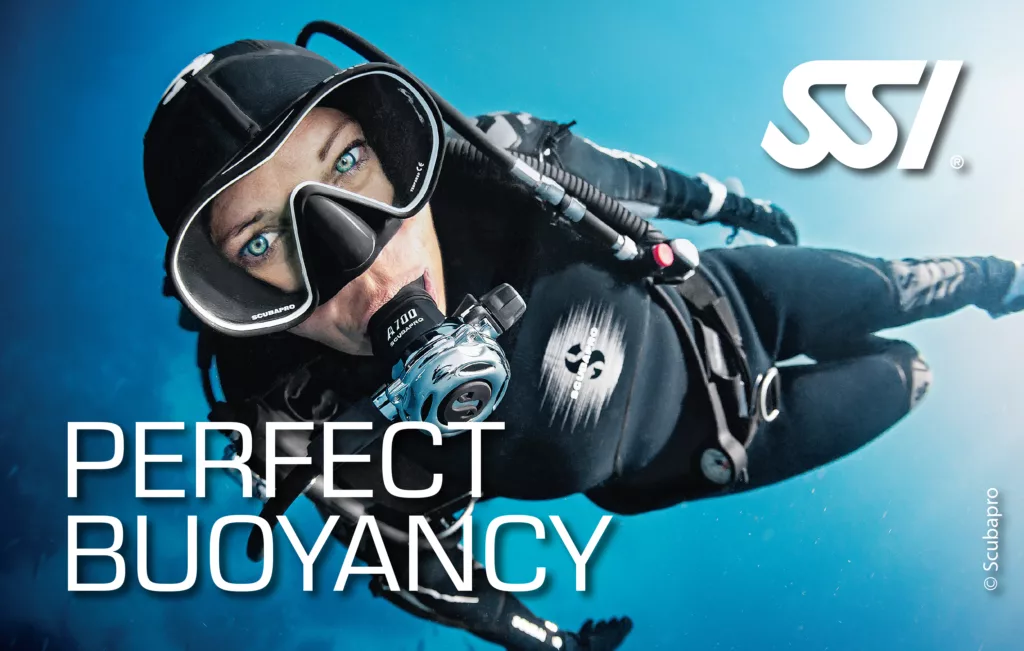 Go Pro SSI Bali
You're ready to change your life and work in dream locations. At Plouf Diving, we offer internship courses that train you to become a professional dive guide, divemaster, or even instructor. Our courses not only help you meet and exceed SSI standards, but also provide a glimpse into the day-to-day life of a diving professional. By following your instructor for several weeks, you'll gain experience while you learn. It's the details that make a skilled professional. There's nothing like doing to learn, not just pooling theory with other aspiring PROs.
Our courses are designed to prepare you for real-life situations that a purely academic training program would not allow you to encounter. You'll assist in teaching real people, which is the only way to know what to expect once certified. This means that you'll already be an experienced instructor when you get your first job.
We also offer X-over programs for certified instructors from other agencies who want to join the SSI family. Join us today and start your journey towards becoming a diving professional!
Scuba diving and photography have never been easier! With new equipment and digital photography, you can now capture stunning underwater images with ease. Join our photo course led by Jérôme, an award-winning photographer and videographer with over 15 years of experience. As specialists in macro photography, we'll introduce you to a world apart, populated by a wide variety of creatures. If you're into wide-angle photography, we have many great dive sites in Amed and Tulamben that you'll love.
Our course is designed to help you improve your photography skills. We'll start the day by reviewing your pictures and determining what topics we will try to improve together. This will help us set techniques and goals for the coming dives.
During your 2 or 3 daily dives, you'll be accompanied by your instructor and a private guide to find many nice subjects to practice from. At the end of the day, we'll correct your images using photo-correction software. This will also be an opportunity to analyze the images and define how to improve them for future dives. We will always find new topics to learn and techniques to improve. Taking great photography is a never-ending quest.
All our courses are tailor-made and start when you want because adapting to your pace and availability is important to us. You're the one on vacation! Join us today and start capturing stunning underwater images like a pro!