PRO Diving courses Bali
You want to change your life and work in dream locations. You're thinking of taking a sabbatical and training for your passion. Plouf Diving can train you to the level of pro guide, divemaster or SSI instructor. We offer pro training courses lasting several weeks, usually a minimum of 1 month.
Plouf Diving's policy is to meet and exceed the training standards recommended by SSI. Above all, we want to show you what it's like to be a diving professional. By following your instructor for several weeks, you'll gain confidence and experience. Once PRO, you won't be out in the wild with just a diploma, but you'll be ready to train beginners and more experienced divers.

Become a certified Dive Guide with SSI
Dive Guide training is the first step in an exciting project. Learn to safely guide certified divers in a variety of environments and conditions.
By giving dive briefings, performing site assessments and leading dives, you'll become a confident dive guide. Start your diving career working as a Professional Guide or pursue qualifications to become a Divemaster. All you'll need to do is pass the Diving Science Specialty.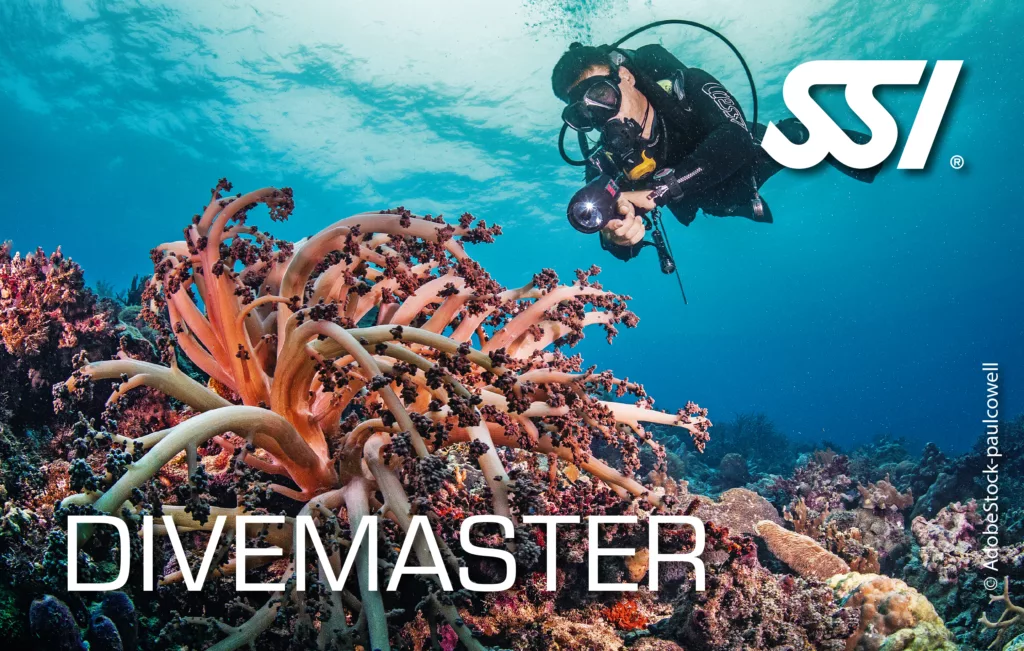 Become a Diving Instructor and live your passion
You must be a Divemaster or equivalent to join the 3-step SSI Instructor Training Course.
First, enroll in the combined Assistant Instructor / Instructor Training Course accompanied by the Digital Kit. After successfully completing the Instructor Training Course (ITC), you'll register for an Instructor Evaluation (IE) to earn the SSI Open Water Instructor title.
We offer a minimum of 1 month's training. This will enable you to independently teach various key SSI programs: Scuba Diver, Open Water Diver, Enriched Air Nitrox, Diver Stress & Rescue and Dive Guide.
You'll follow the course at your own pace. Assistant Instructor, Instructor Training Course (ITC) and Instructor Evaluation (IE) are the building blocks, and you can build your own training program.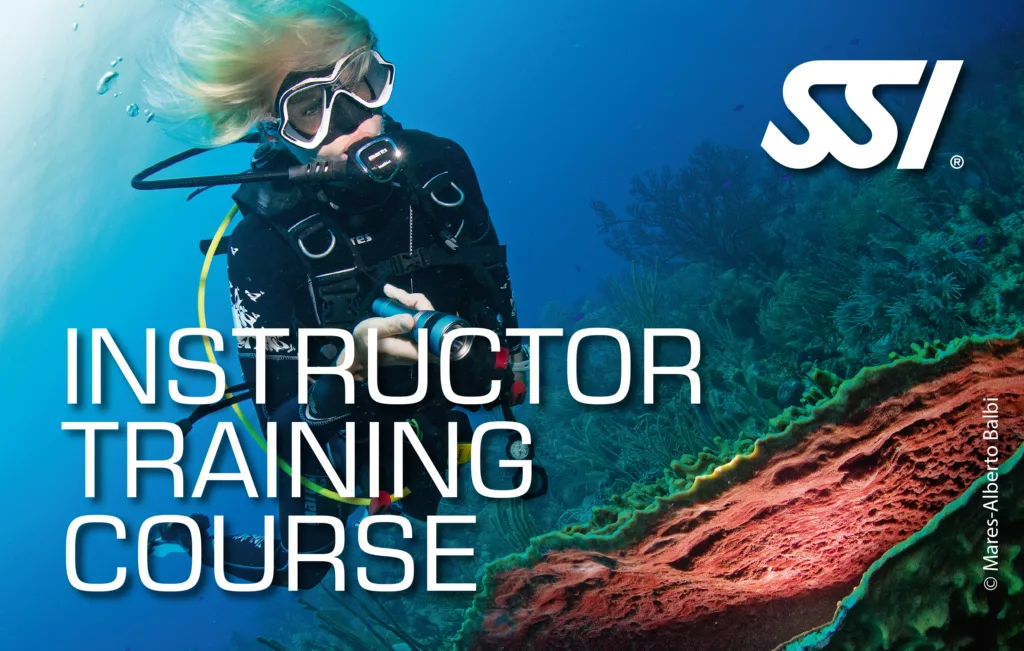 PRO Bali diving courses: There's nothing like doing to learn, not just theory. We'll be there to show you all the little details that make all the difference. You'll be confronted with many situations that a purely academic course would not allow you to encounter. The aim is to pass your instructor assessment, of course. But also, and above all, to be an experienced instructor when you get your first job.
We also offer bridging programs for certified instructors from other agencies who want to join the SSI family.