Diving Gili Selang
Depth : 0 à 50 M
Current : mild to very strong
Difficulty : For experienced divers
Type : Drift dive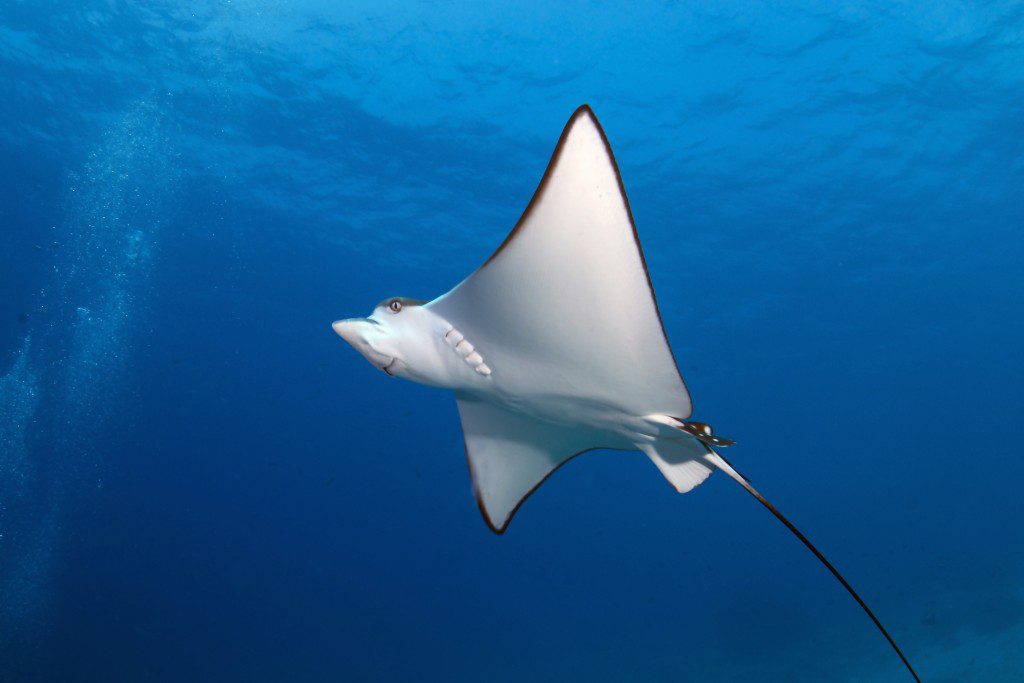 Diving Gili Selang
Gili Selang is the name of the island on the extreme est part of bali.
The water entry is made near the island and amazes us from the very first minnuts of the dive.
The coral garden are gorgeous and full of life here.
In the shallow zone we can enjoy the colors and the corals, then we arrive on the drop off.
This drop off allows us to quickly go deep but you should always remain vigillent because the current might be strong and can be descending.
Numerous corals strew the bottom and enlighten the dive but in Gili Selang everything is possible.
Various species of sharks have often be seen here: white tip, black tip, gray reef and even hammer head and thresher sharks.
Tunas, eagle rays and napoleon wrasses can often be seen.
On this site water of two different seas meet and allow us big surprises.
This site is exclusively for experimented divers but is worth the detour.