Diving USAT Liberty
Depth : 0 à 40 M
Current : low to mid
Difficulty : average
Type : Shore wreck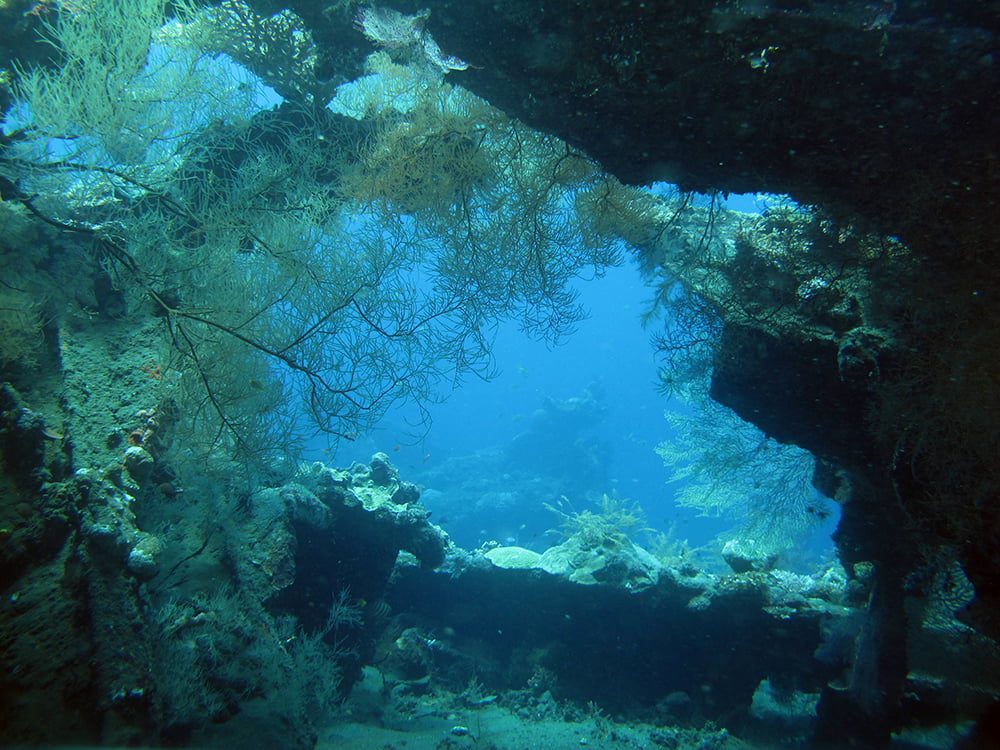 Diving USAT Liberty
The wreck of the USAT has a long story.
This US Navy frighter has been sunk near Lombok in 1941 by the Japanese but it arrived to Tulamben where it ran aground.
In 1963 the eruption of the Agung volcano pushed the ship in the water .
It was a blessing or the divers .
This artificial reef is at about 50 meters from the shore .
It lays between 6 to 30 meters deep which allows divers of any level to enjoy it.
The metal cluster offers us 120 meters of coral settlement and a large number of fish who use this beautiful site as home.
If you feel like waking up early .
The bump head parrot fish stay on the wreck until the sunrise, swimming to warm up before they go further to feed.
Some turtles and pygmy seahorses Bargiganti and Denise can also be seen on the wreck as well as leaf and ghost pipe fish.
Great night dive where we can admire lots of shrimps, crabs and Spanish dancers.