Diving Batu Kelebit
Depth : 0 à 50 M
Current : moderate
Difficulty : Average
Type : Shore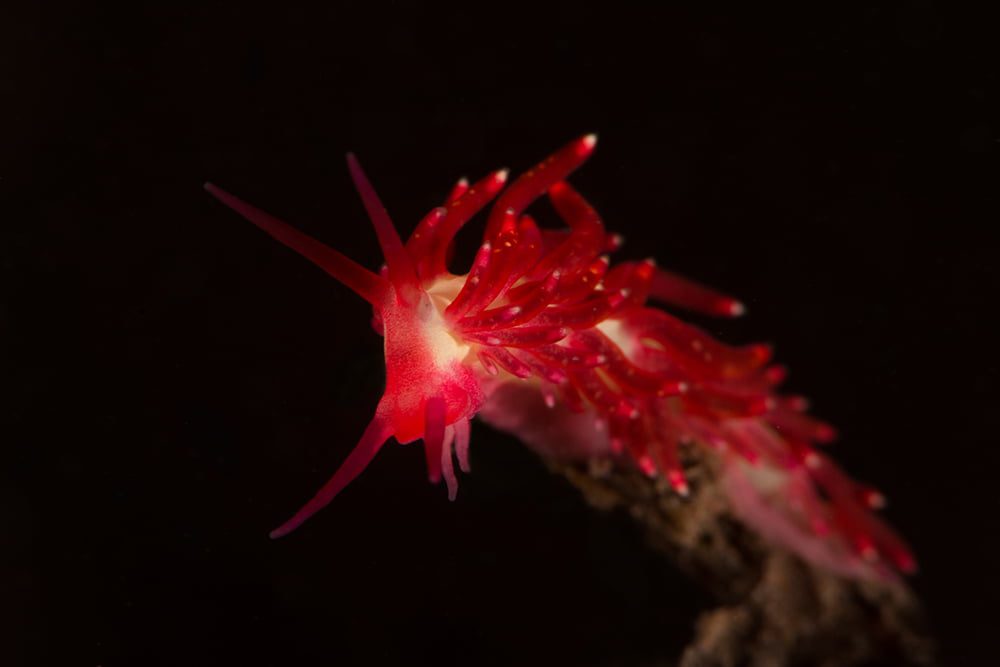 Diving Batu Kelebit
This dive site is located a few kilometres after the Tulamben wreck.
A gentle sand slope allows us to easily start the dive, after that comes a drop off that goes down to about 30 meters.
The combination of those two reliefs allows us to see many underwater species.
On the slope we can find volcanic rocks that shelter crabs, shrimps and crinoids who themselves host ghost pipe fish.
Colorful nudibranchs and ribbon morays illuminate this zone.
When we arrive on the drop off the landscape totally changes and allows us to see gorgons, schools of lutjan, lion fish and many other creatures.
Turtle, bump head parrot fish and white tip sharks can ofter be seen.
Beautiful dive by day or even by night.