is the best way to start discovering diving with a certification recognized the world over!
If you're not sure, no problem, start with a baptism and decide if an additional 2-day training course is right for you.the Amed Beginner Diving Course is open to everyone, all you need is the ability to swim!
With personalized training and by taking the necessary time for training, we want to make sure that you feel confident underwater.
The Open Water Diver program is divided into 3 parts: theory, confined water training and open water sessions. We do 6 open water dives (instead of the required 4) to ensure that you will have an excellent level once certified.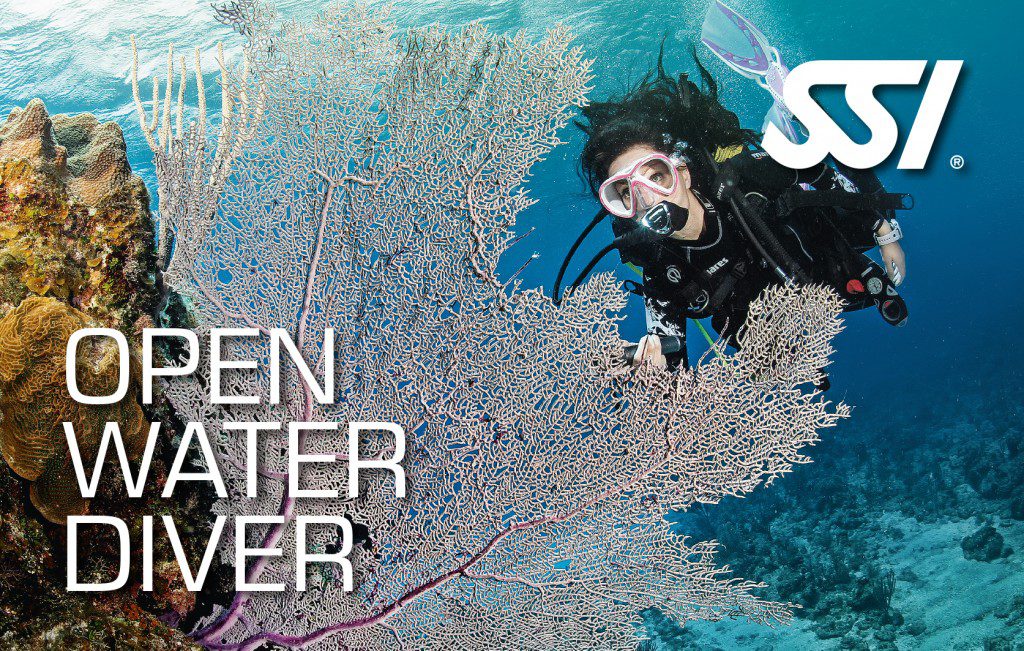 Theory:
The SSI teaching system is all digital. This means you can choose when you want to study. So you can learn at your own pace, when it's best for you and, above all, when you're fully available. We'll also organize theory sessions during which we'll go over the things you don't want to forget.
Confined space training
Confined space training enables you to learn basic techniques. You'll become a pro at mask emptying, air sharing and other basic skills. By practicing in front of the club, you'll learn the basics that will make you a confident, comfortable and, above all, safe diver.
Open water training
During open water dives, you'll put into practice what you've learned in shallow water. The wreck of the USAT Liberty in Tulamben and the wall dives of Amed will be your playground. The open water course is your first scuba diving course, but it will open up a whole new world to you.
Continue your adventure (advanced adventurer)
If you can't decide which specialty programs are best for you, join the SSI Advanced Adventurer course! With this program, you can try out a variety of specialties before committing to full specialty programs.
It's a great way to discover what advanced diver training is all about and how it can benefit your diving adventures. What's more, this training will enable you to dive some of the best sites in Amed and Tulamben.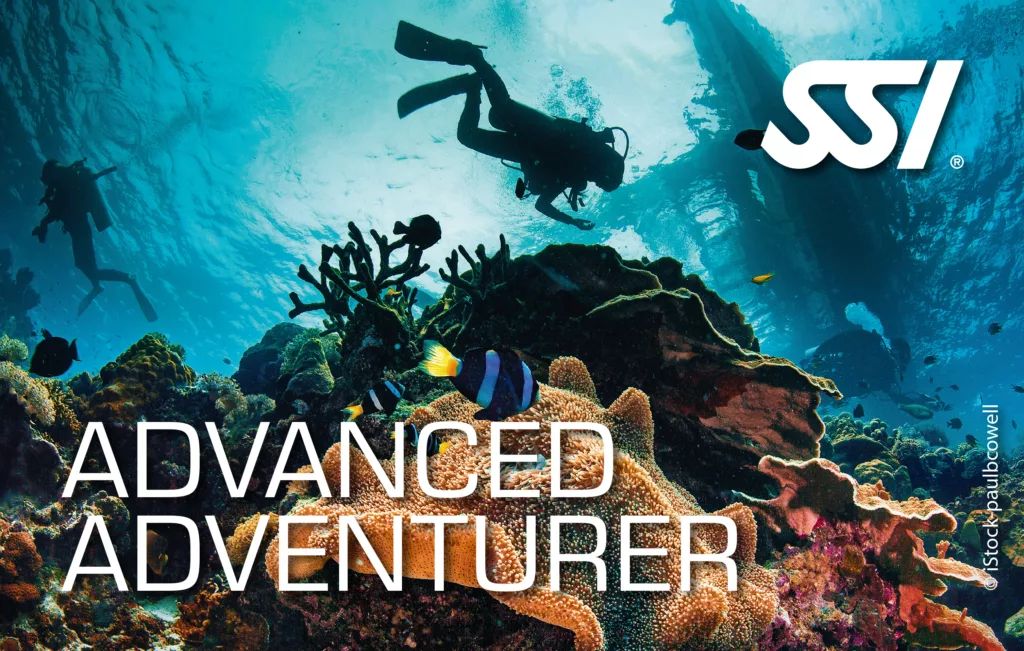 On the Advanced Adventurer program, you'll try out 5 different specialties. Deep, drift, night or photo diving, you'll have plenty of options. The course takes place over 2 days and will be an excellent start to your underwater adventure in Bali.
You'll complete one open water training dive per specialty after a full briefing with your instructor. You choose the specialties that interest you. Only the deep specialty is compulsory. After certification, your prerogatives will increase from 18 to 30 meters.
You can then follow the full specialty programs at any time, and put your Advanced Adventurer training to good use.