Amed Diving Specialty
You're Open Water certified and ready for new adventures. Come and spend some speciality dives with us. We offer a wide range of courses to take you to the next level. Learn the theory at your own pace using the SSI application. For the practical part, you'll dive the best dive spots in Amed and Tulamben. We'll combine seriousness and good humor to make this learning experience unforgettable. Naturally, we prefer small groups (max. 3 per instructor) to guarantee your safety and comfort.
We offer deep diving, night diving, stress & rescue, nitrox, diving science and much more.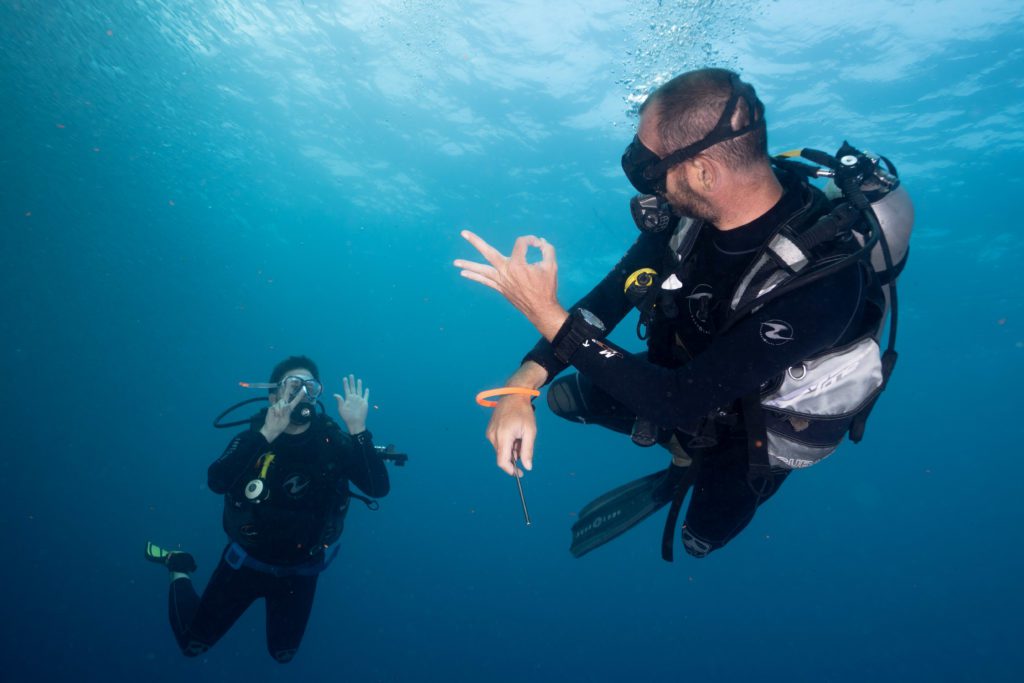 Bali diving specialty: stress and rescue
You want to be able to protect yourself and rescue other divers. The "stress and rescue" program is for you. You'll learn how to identify stress and prevent accidents. By learning practical techniques for performing rescues and providing emergency care, you'll become a safer, more confident diver.
Together we'll learn the best techniques for responding to emergency and rescue situations. By breaking down the exercises you'll master simple sequences and be able to perform complete rescues. At the end of the course, you'll be amazed at the progress you've made and the techniques you've learned and understood. For the theoretical part, there's nothing like the SSI application. You can learn at your own pace on your phone or tablet.
At the end of the course, you'll receive Diver Stress & Rescue SSI specialty certification. If you want to become a master scuba diver or even a PRO, this is one of the strings you'll want to add to your bow.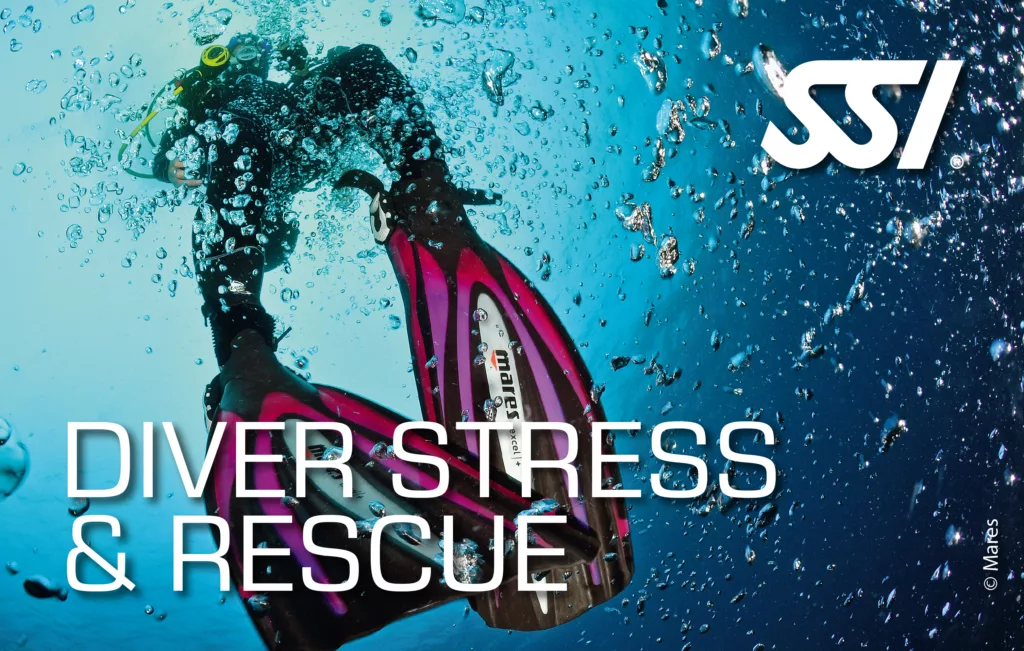 Bali diving specialty: Deep diving
If you want to dive in the 40-meter zone and explore sites reserved for experienced divers, the Deep Diving Specialty is the right choice. We'll teach you how to safely plan and execute your deep dives. Using your computer and gas consumption calculations, you'll get the most out of your deep dives. We'll do 4 deep dives together at the best sites in Amed and Tulamben. For theory, the SSI app lets you study at your own pace.
Once certified, you'll have access to numerous sites where the wonders lie deep: wrecks, schools of sharks, mola mola...
If you'd like to go on a Bali diving safari with us, this is the course that will open the doors to otherwise inaccessible spots.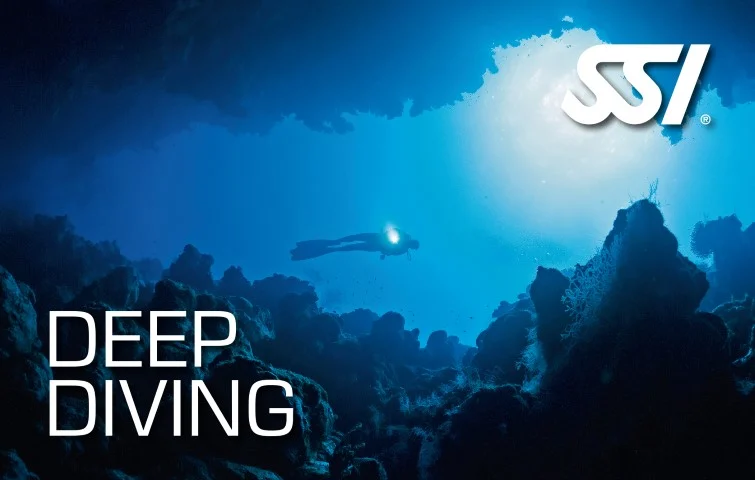 Bali diving specialty: Night & limited visibility speciality
In Amed and Tulamben, we are lucky enough to have many incredible night dives. Many creatures come out at night to hunt. Octopuses, crabs and shrimps are much more active at night. To enjoy this world apart, come and dive with us and train for these unforgettable dives.
This course will give you all the knowledge and skills you need to dive safely at night. It's your turn to see the weird and wonderful! If you're a photographer or videographer, this is a specialty that will open the door to a whole new world. As with all SSI courses, theory is taught online. The dives take place at dusk, and whether on the liberty wreck or on the macro sites, the colors and underwater life will leave you with incredible memories.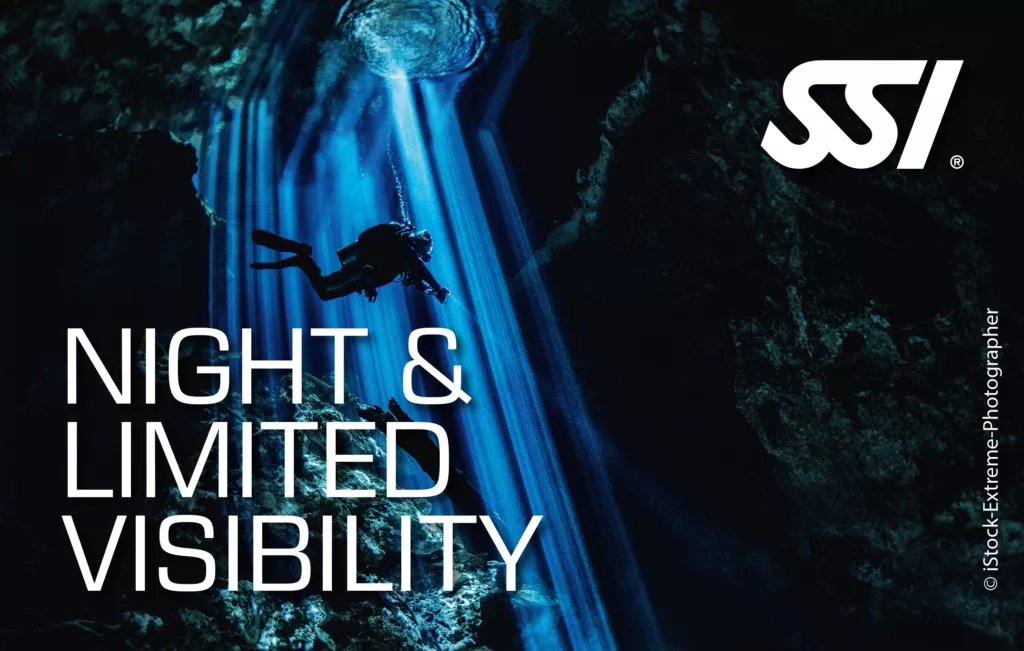 We also offer dry specialties
The nitrox specialty allows you to dive with oxygen-enriched air to increase your immersion time in complete safety. This will reduce the risk of decompression accidents. Diving Science will broaden your knowledge of physics and physiology. If you're already a Dive Guide, you'll have access to the prestigious Divemaster level.