Plouf Diving offers diving safari to accommodate all your wishes. Any substitution in available, don't hesitate to let us know your dream package.
We can also organise tailor made trips and let you choose all your activities underwater and at the surface. Look at the pre-arrange safaris offering to see what we can propose:
Safari 15 days Safari 12 days Safari 10 days Safari 8 days
First, the walls. Here in Amed you will find many drift dives . Amed wall, Pyramid, Bunutan. Using a Jukung (traditional Indonesian boat) we will enjoy the soft and hard corals and very nice landscape .
Barracudas, Turtles, and giant trevally are frequently spotted. If you're lucky we can also find leaf fish, frogfish and many other species .
Then the muck dives. Here you will be in the paradise for macro photographers. The dive sites are accessible from the shore.
Here you may find ghost pipe fish, seahorses but not only. If you have a diopter and are ready for super macro we can also see skeleton shrimp, hairy shrimp as well as ladybugs .
In other words everything is available here. In conclusion you will have as many critters here as in Tulamben without the hassle of dozens of divers on each dive site .
Nusa Penida is famous worldwide for it's Mola-mola. During the season they come to shallower depth to get cleaned up by banner fish. But this is not all, here you will see huge manta rays all year round and the corals and landscape are amazing .
Candidassa is great for it's macro dives. Here you will find frog fish, seahorses, rhinopias but also ghost pipefish and many other critters.
But that's not all. If you like adrenaline dives Tepekong and mimpang are dives for you . Mola-mola, sharks, mantas are often spotted. If you like strong current you will be served.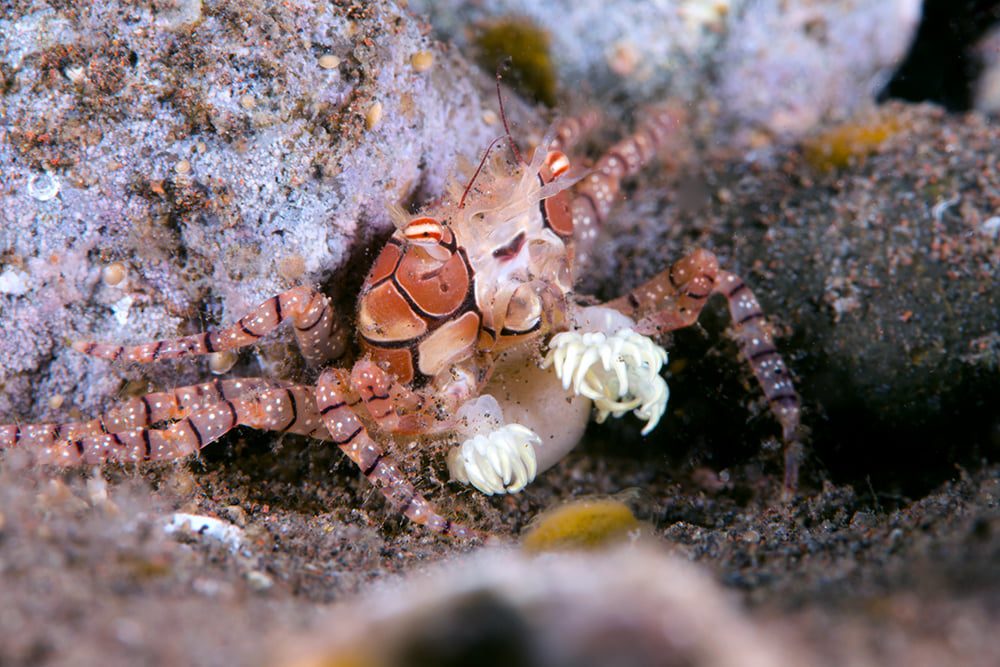 First of all the USAT Liberty shipwreck : Laying on the sand bottom between 6 and 25 meters, the shipwreck dive is amazing every day .
Turtle, bumphead parrot fish, Pygmy seahorse will be found on the 110 meters wreck. The ship have been in the water for more than 50 years so the soft and hard corals had time to colonize the place.
It's a shore dive that makes it probably one of the most accessible wrecks in the world. Here no need for a boat, if you're sea sick, no problem .
Then Sidem, Seraya secret and many black sand muck dive sites.
Here you can find rhinopias, frog fish, harlequin shrimpand many more amazing critters. In conclusion, if you love diving Tulamben if the place to dive .