Diving introduction in Amed Bali
What we offer for your first dive
We pick you up at your hotel around 8 a.m. and finish around 2.30 p.m. after lunch at the club. Of course, full equipment is included and we take care of the porters, marine park... We make 2 dives, one in Amed, at the corful house reef, the other in Tulamben on the wreck of the USAT Liberty.
For your safety and comfort, we dive in small groups (max. 3 per instructor).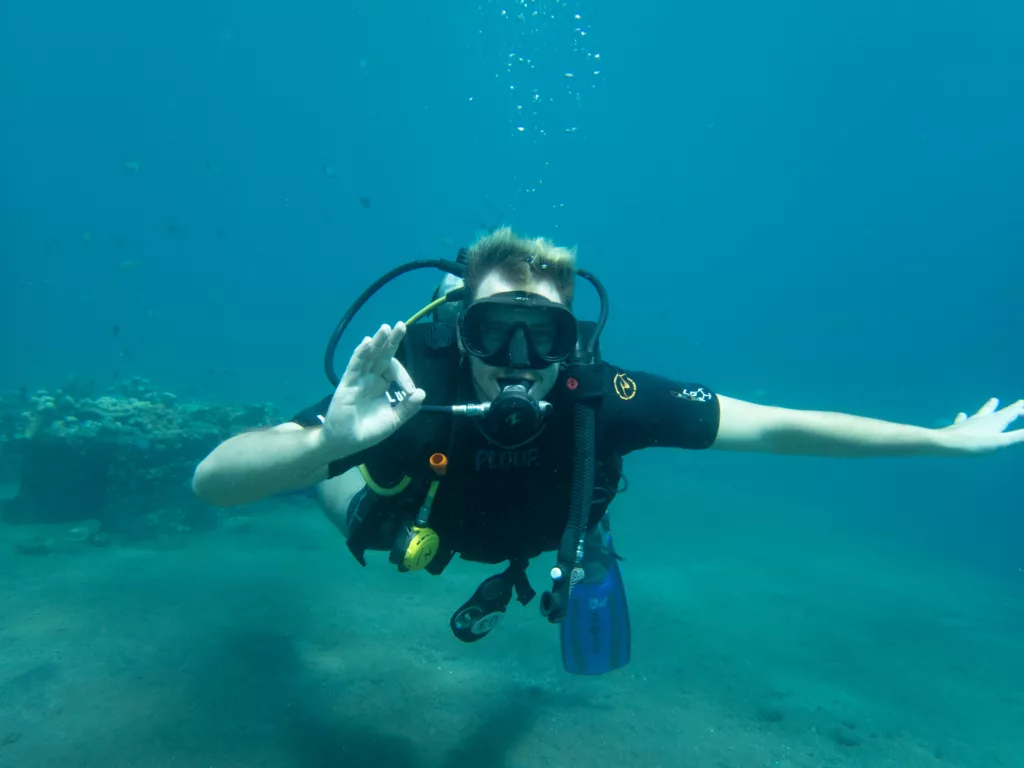 Diving introduction in Amed Bali is done in three stages :
First, a briefing lasting about half an hour. We'll talk about equipment, signs, skills and safety rules.
Then we'll make our first dive in front of the club. We launch from the beach. No need to take the boat!
After a few skills, we dive the coral garden in Jemeluk Bay. The corals here are magnificent and the fish superbly colorful. Butterfly fish, angelfish, scorpion fish, leaf fish and many more are on the menu.
Finally, we explore the Liberty wreck at Tulamben in the 12-metre zone. Here too, we launch from the beach.
This World War 2 wreck is 110 meters long. It is colonized by numerous hard and soft corals. Here too, it's an explosion of color.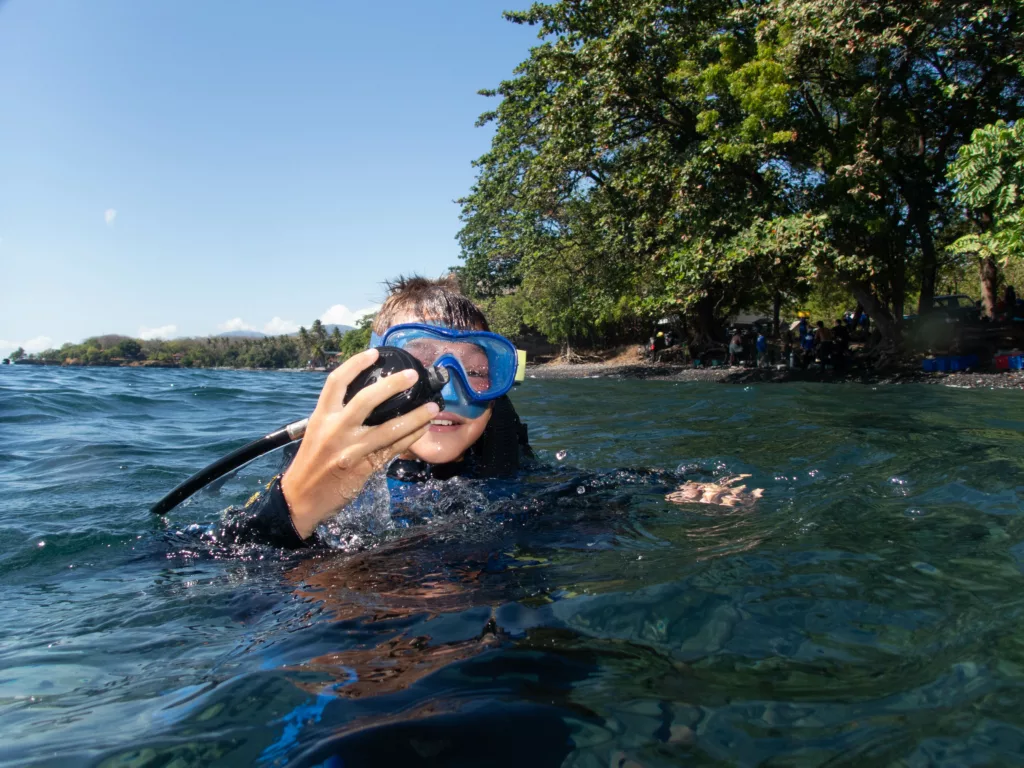 Our small diving club offers discover scuba diving mornings in English with a smile. We don't let seriousness get in the way of a good time. We take our time and don't forget that you're on vacation.
You won't just have an intro, but an initiation, and this will be the start of your underwater adventure. In fact, if you wish, you can dive with us for a further 2 days and validate your open water level (level 1).
For your safety and comfort, we use Aqualung equipment, one of the most reliable brands.
We take groups of a maximum of three divers per instructor. This increases your enjoyment and guarantees a good diving experience.
If you're a bit scared, that's okay, we're here to reassure you and can also arrange for you to dive alone with your instructor.