You can enjoy the magnificent biodiversity of small animals of Amed and Tulamben but also manta and mola-molas rays of Nusa Penida.
Dives around the island of Bali are varied and full of wonderful encounters .
Near Plouf Diving we can organize day trips around :
Amed : Jemeluk , Pyramid, the wall of Amed, Bunutan , Amed secret , Jalan Melasti .
Tulamben : USAT Liberty , Tulamben Wall, coral garden , Seraya "secret" , Segara , niti Batu , Batu Kelebit .
Banyuning : Wreck Japanese , Gili Selang .
Padang Bay : Tepekong , Blue lagoon , Jetty.
We can also organize diving safaris on more remote sites :
Menjangan
Nusa Penida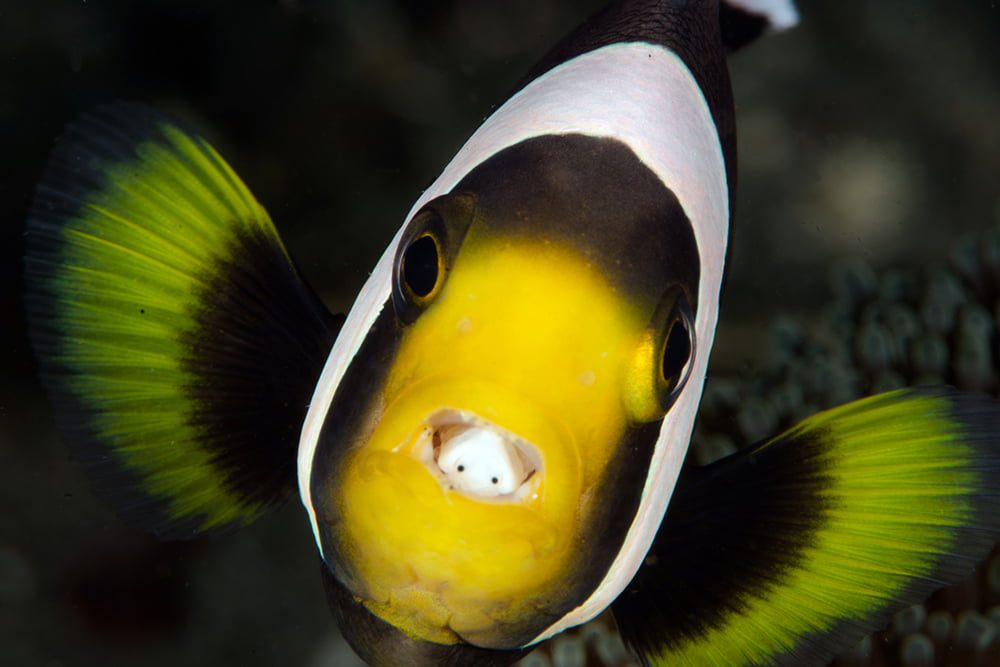 Amed
The steep drop offs offer us very colorful ballads with many hard and soft corals, as well as many multicolored fish .
Most dives are done in jukung, a traditional rocker boat.
The sites of "muck dive" will be the paradise for enthusiasts of macro photography and will discover a multitude of different species .
Phantom fish, seahorses are just some of the critters you can see with us .
Tulamben

The wreck of the USAT Liberty:
Laying between 6 and 26 meters deep, surprises us every day.
Turtles, bumphead parrots and pygmy seahorses will make this dive on a carcass 110 meters long colonized by hard and soft corals amazing

Muck dive : Sidem, Seraya and many more
Seahorses, rhinopias, harlequin shrimp or toad fish are residents of these black sand sites.
The South
Nusa Penida is known around the world for its moon fish .
They come shallower to get cleaned by banner fish .
But you will also find many manta rays and beautiful drop offs with countless corals.
Candidassa amazes us with its dives with small animals seahorses, toad fish and ghost fish will be waiting for you.
If you like adrenaline dives, Mimpang and Tepekong are for you .
To ensure your comfort and safety, we use Aqualung material, one of the brands with the highest quality standards.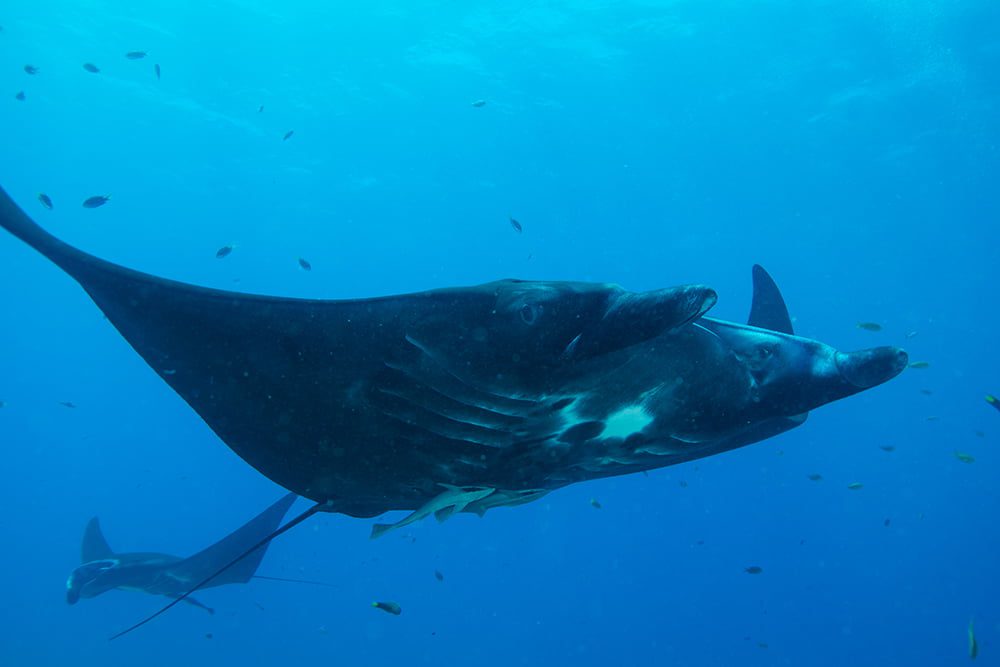 Diving Manta point 
Depth : 0 à 25 M Current : none to mid Dificulty : Easy Type : Boat dive
Diving Manta point
As you might think this site is famous for it's manta rays. And the name is well deserved, except a few week a year they're always here. It is not uncommon to see a dozen a dive.
You go in the water after the captain sees some mantas and after that the dive is made along the bay.
The rocks in shallow water offer a nice relief with some small canyons but a little deeper we arrive on a sank slope.
The dive being shallow allows the divers to stay longer. It is not rare to see bamboo sharks and numerous colorful fish but the main attraction  is the manta cleaning station.
Very nice dive for every level.
Depth 0 to 60 M
Current : Moderate to very strong
Difficulty : For experienced divers
Type : Drift dive
Diving Cristal bay
This site is probably one of the most famous in Bali thanks to it's mola-molas who come up from the depths to get cleaned by angel and butterfly fish from July to October.
Here the water is always very clear which brought the name Crystal Bay.
Make sure to get an adequate wetsuit or you might be cold, it's the price to pay to see sunfish.
You enter the water from the bay and quickly reach a coral reef about 15 meters deep.
Then we reach the drop off where the magic operates.
This drop off easily goes to 60 meters for tech divers.
Tunas, eagle rays, travelies and of course mola-molas can be found here.
The coral are beautiful during all the dive and contain a large variety of colorful fish.
Be careful, this site is not for beginners, the current can be strong and might go down so you must remain watchful.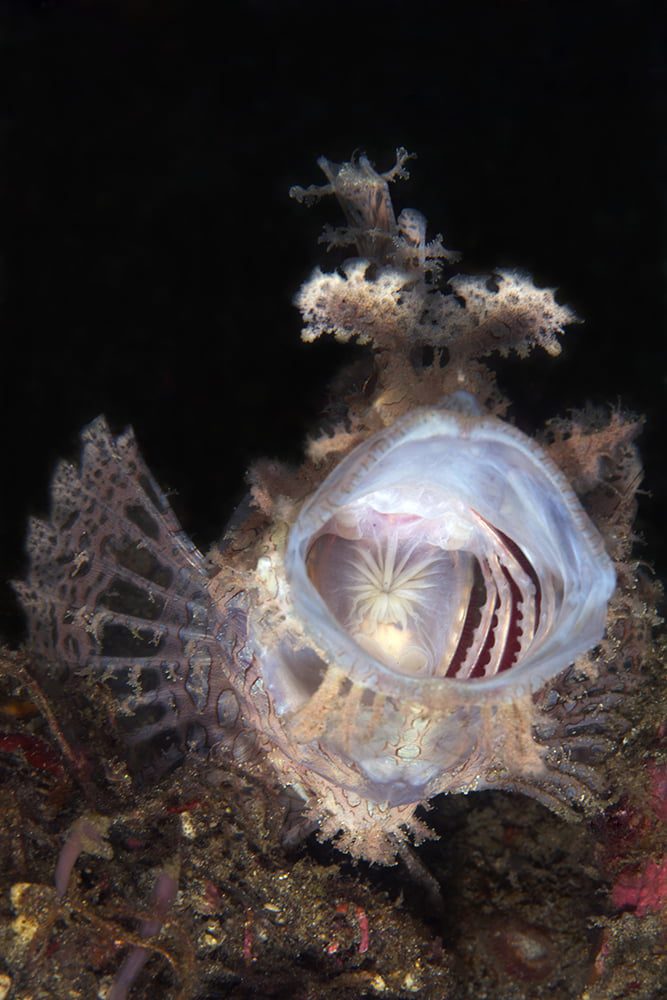 Depth 0 to 60 M
Current : Moderate to very strong
Difficulty : For experienced divers
Type : Drift dive
Diving Jetty :
Jetty is a site located between Candidasa and Padang Bay.
As you might think this  this site is on a jetty about 200 meters long and starts from the beach or by boat.
Don't expect corals or drop offs here.
But the wildlife has some very nice surprises for people who like macro photography.
It is not uncommon to find half a dozen frog fish, hundreds of porcupine balloon fish, and plenty of leather jack trigger fish among many other species.
Even rarer, we can also find rhinopias of different colors and hairy frog fish.
Be careful the curent might be strong, look at the tide.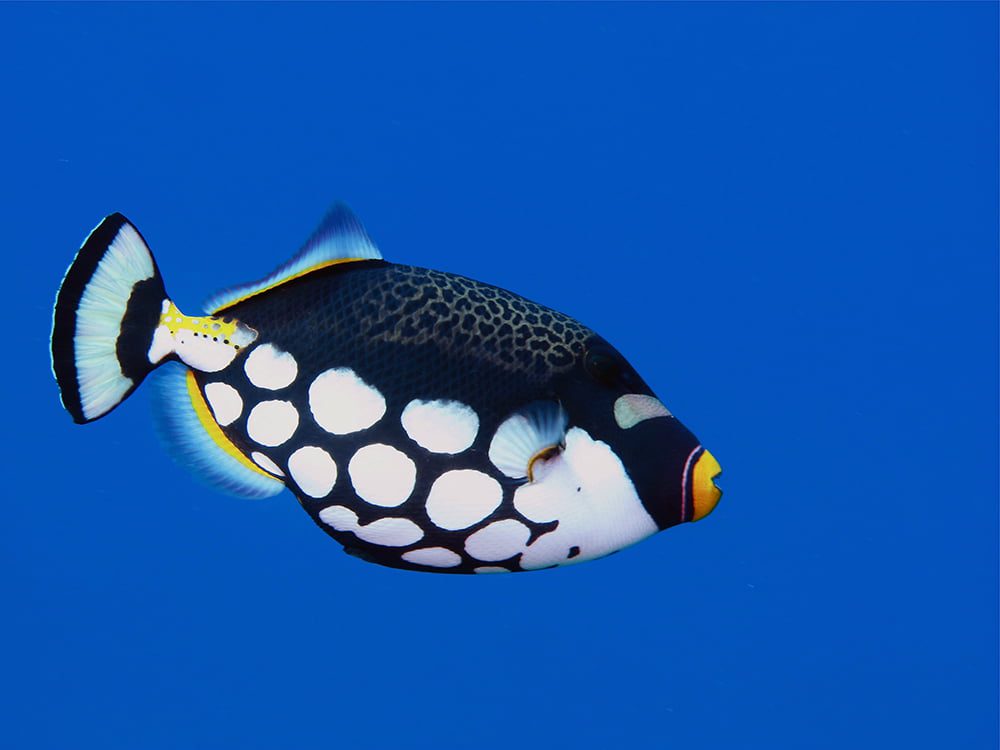 Depth : 0 à 60 M
Current : weak to strong
Difficulty : For experienced divers
Type : Shore dive
Diving Japanese wreck
Japanese Wreck is a site located in Banyuning a small village after Amed.
If you already visited  the USAT Liberty in Tulamben you'll find this ship kind of small .
But on this site it is everything else that is beautiful .
You enter the water by the beach and start with a gorgeous coral garden.
Near the shore you'll reach the wreck that is about 20 meters long on which you'll find numerous soft and hard corals as well as a large variety of wildlife.
By going to the left you'll arrive on a black sand slope that easily goes down to 60 meters and contains numerous corals, gorgons and rocks with a lot of species.
Leaf fish, Bargiganti pygmy seahorse and plenty of other fish can be found here.
Very nice dive but be careful, here the thermoclines can be surprising with temperature going down to 21 celsius and current that can be strong.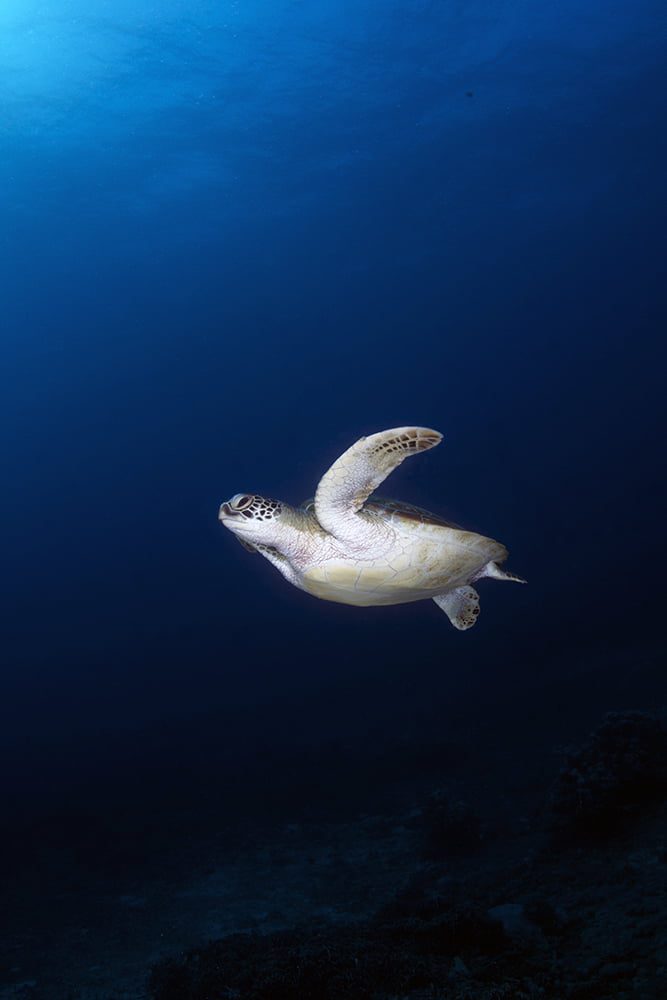 Depth : 0 à 50 M
Current : mild to very strong
Difficulty : For experienced divers
Type : Drift dive
Diving Gili Selang
Gili Selang is the name of the island on the extreme east part of Bali.
The water entry is made near the island and amazes us from the very first minnuts of the dive.
The coral garden are gorgeous and full of life here.
In the shallow zone we can enjoy the colors and the corals, then we arrive on the drop off.
This drop off allows us to quickly go deep but you should always remain vigillent because the current might be strong and can be descending.
Numerous corals strew the bottom and enlighten the dive but in Gili Selang everything is possible.
Various species of sharks have often be seen here: white tip, black tip, gray reef and even hammer head and thresher sharks.
Tunas, eagle rays and napoleon wrasses can often be seen.
On this site water of two different seas meet and allow us big surprises.
This site is exclusively for experimented divers but is worth the detour.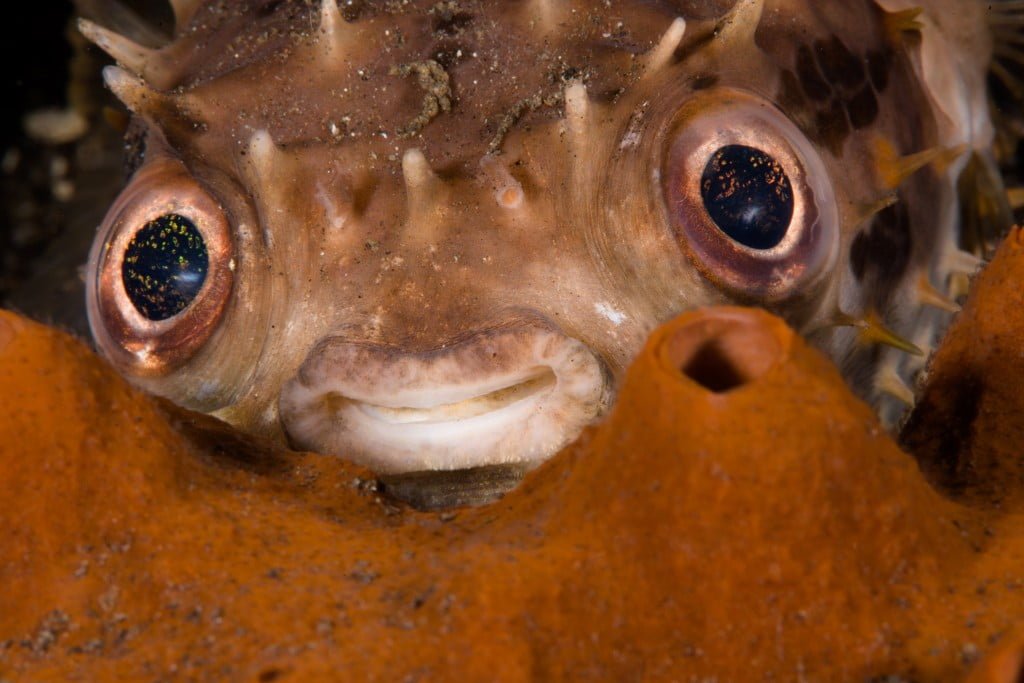 Depth : 0 à 50 M
Current : moderate
Difficulty : Average
Type : Shore 
Diving Batu Kelebit
This dive site is located a few kilometres after the Tulamben wreck.
A gentle sand slope allows us to easily start the dive, after that comes a drop off that goes down to about 30 meters. The combination of those two reliefs allows us to see many underwater species.
On the slope we can find volcanic rocks that shelter crabs, shrimps and crinoids who themselves host ghost pipe fish. Colorful nudibranchs and ribbon morays illuminate this zone.
When we arrive on the drop off the landscape totally changes and allows us to see gorgons, schools of lutjan, lion fish and many other creatures. Turtle, bump head parrot fish and white tip sharks can ofter be seen. Beautiful dive by day or even by night.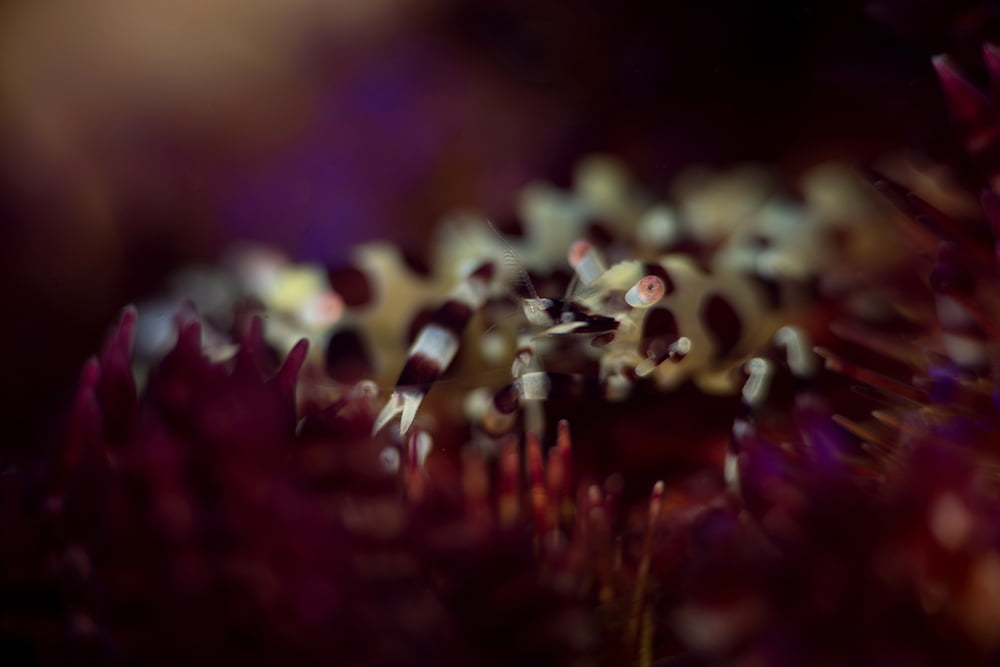 Depth : 0 à 40 M
Current : low
Difficulty : Easy
Type : Shore muck dive
Diving Batu Niti
This site is next to the famous Seraya. The path leading to it is kind of chaotic but the dive is worth the travel. It starts with some black rocks scattered on the ground followed by a sand slope.
The volcanic stones made some canyons with the screes. This macro dive is full of gorgeous surprises. Coleman shrimps can be found here on their fire urchins as well as daffy duck shrimps, frog fish and many other species beloved by the photographers.
If you lift some rocks there is a nice chance to find some boxer crabs and a lot of other rare species. Beautiful site if you like "muck" dive.
Depth : 0 à 40 M
Current : low
Difficulty : Easy
Type : Shore muck dive
Diving Segara
Segara is a site located a few kilometers before Tulamen's wreck if you come from Amed.
The access is by the beach near an Hindu temple.
On the left we can enjoy a nice drop off that easily goes down to 40 meters.
On this side we can find seahorses, candy crabs and frog fish.
About 30 meters deep we can find isopodes as large as a grain of rice that will satisfy "super macro" lovers.
On the right side there is a gentle  black sand slope that perfectly suits people looking for small animals.
Ghost pipe fish and crinoid shrimps are some of the residents of the site.
Beautiful night dive which will let you enjoy a large biodiversity.
Depth : 0 à 50 M
Current : low
Difficulty : Easy
Type : Shore drop-off
Diving Tulamben Drop off
The Tulamben Drop off is reachable by the beach or by boat if you want a drift dive.
This site is about 500 meter away from the Liberty wreck.
The dive starts with a slope of black sand on which we can see nudibranchs and some cleaning stations where the numerous shrimps are busy grooming the fish passing by.
We then arrive on a gorgeous drop off which can easily go down to 50 meters.
At this point of the dive numerous gorgons, corals and colourfull fish can be found.
This drop off may contain white tip and black tip sharks as well as bump head parrot fish.
Some mola-mola and whale shark have also be seen on this site.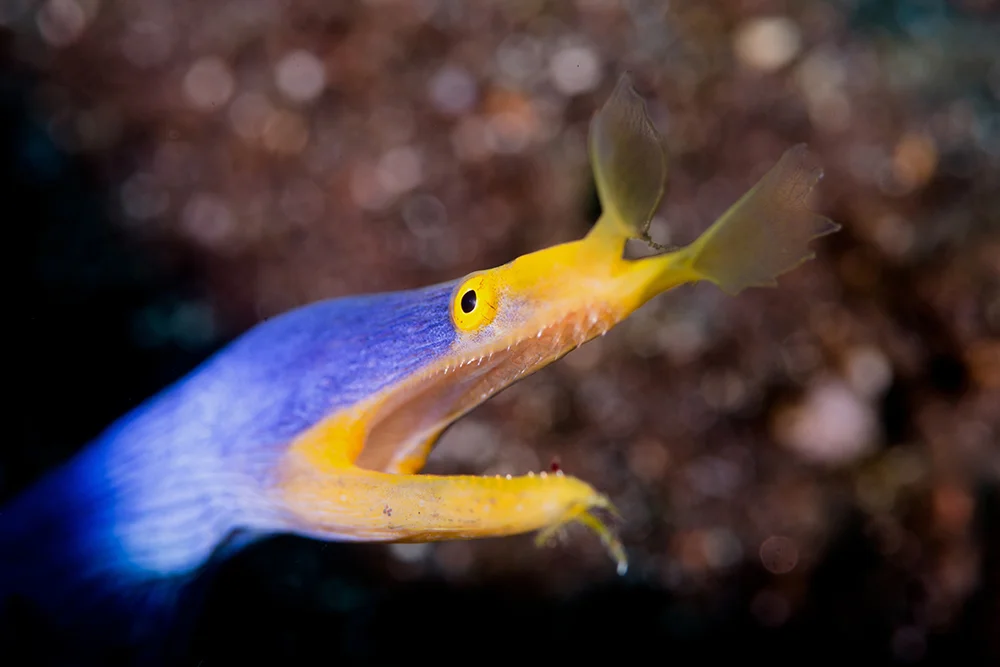 Depth : 0 à 40 M
Current : low
Difficulty : Easy
Type : Shore muck dive
Diving Coral Garden
Tulamben's Coral Garden is located not far of the USAT's wreck.
Some metallic structures have been set to  allow the juvenile fish and corals to grow.
The relief is a gentle sand slope that goes down to about 40 meters alternating with some small rock valley.
White tip sharks can often be seen on this site.
One of the attraction on this site is the ribbon moray eels that can be found even in shallow water.
This site also shelters tigre and hairy shrimps, ghost pipe fish and a lot of clown fish.
This dive is accessible to anyone and can contain some very nice surprises.
Beautiful site for night dives.